Kinderena Kids in Public Places
For public places like airports, banks, and more, a kids' corner can create a fuss-free, pleasant atmosphere for kids as well as the visitors. We at Kinderena Kids can develop a kids' corner installed with fun game modules for kids.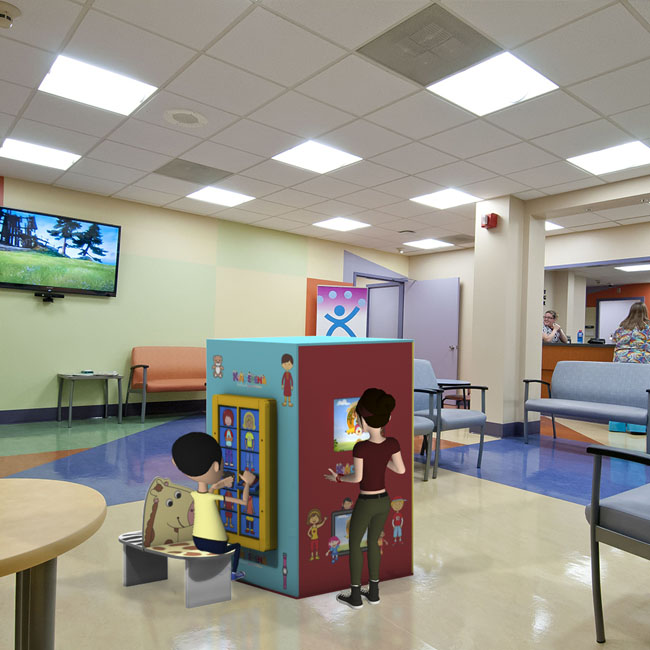 We understand the need for creating a positive atmosphere for the visitors, that's why our game modules are designed to target the kids, keeping them engaged and entertained, while their parents perform their daily chores. Whether they are at the billing counter, or in the restaurant or airport departure lounge, if kids have their own area to play and relax, then everyone around can peacefully go about their tasks without interference or disturbance.
Request a Brochure