Kinderena Kids in Healthcare Sector
To proffer an improved healthcare service, it is important to provide a comfortable, calm and familiar environment to all your patients, whether young or old. Kinderena Kids can help you with this.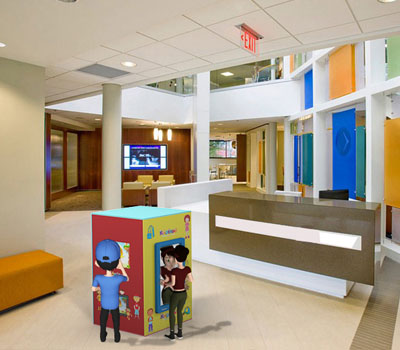 Wif kids spend a little time playing before visiting a doctor, they are more likely to stay relaxed. Yes, they can get the treatment or examination done only if their mind is relaxed. For such a scenario to happen, we at Kinderena Kids have developed a comfortable, calming and engaging kids' zone, which has so many games to offer.
Request a Brochure